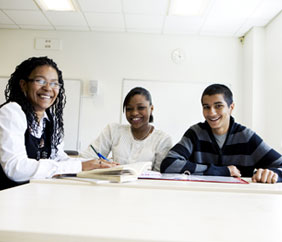 Job Readiness / Soft Skills - Program
This is an open entry-open exit program that provides the support necessary to help client's job readiness, gain and/or retain full-time employment, in which they can advance and ultimately attain self-sufficiency. Workforce Advantage employs a "one-stop shop" concept integrating job readiness, job search, job placement and job retention" services, which are essential to ensuring each individual client's employment success. Clients are assessed to identify any barrier, transferable skills and develop Employability Plan, then engage in job search and/or career exploration.
Minimum Enrollment Qualifications:
None.
How to get stared - Find the center nearest you.
Choose Your Location
WorkForce Advantage Programs